Pet Sitter and Doggy Daycare in Burnaby, BC
Carefree Canines Doggie Daycare is your number one source for professional pet sitting in the Burnaby, Vancouver, Coquitlam, New Westminster, or Port Moody, BC area. Our employees are passionate about dogs and the work that they do, so you can rest easy knowing that your pooch is in good hands with us. We've been providing professional pet care since 2007 and are committed to the proper care of your dog.
Dog Daycare and Dog Sitter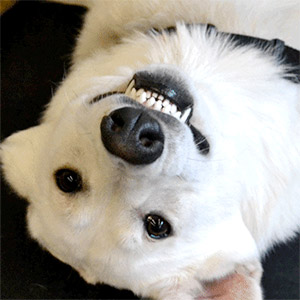 Do you need reliable professionals to look after your dog each day while you're at work? Are you preparing for a long trip, but unsure of who to trust with your canine companion? Carefree Canines Doggie Daycare has been a top doggy daycare in Burnaby, BC for the last several years, and our caring staff is passionate about the work that they do. We offer a selection of services that range from single dog walks to full service boarding, as well as dog training and socialization for dogs that need it.
If you're looking for a dog sitter that gives your dog complete attention, then you've chosen the right place. We provide so much more than the standard boarding offered by most veterinary clinics and can give your dog the much-needed exercise and dog-to-dog socialization that's needed to keep the body and mind adequately stimulated. You can expect your dog to be tired, happy and carefree when you pick him up from our facility! We even offer smaller services such as 30-minute on-leash walks, 15 minute brushing, nail trimming and ear cleaning. Take a look at our pricing and why people continue to choose us for their dog daycare in Burnaby, BC, then contact us today:
We strongly believe in having our dogs play on an anti-slip floor. When playing on concrete, tile or hardwood you run the risk of joint/cartilage damage, which can result in an early onset of arthritis or may require surgeries to fix the damage. Carpet is not ideal flooring, either, as nails can get caught in the fibers and ripped out. For these reasons we have our daycare covered completely in 3/4″ thick, anti-slip, rubber matting.
Our staff have years of experience working with dogs and are educated in dog health/language and behaviors. We have 3 to 4 staff in with the dogs, at all times. We choose to not have a retail space, or offer grooming or off leash adventures, as this enables us to focus our attention strictly on the safety of our daycare clients.
Our facility is a brick building, and the set-up of the room allows us to keep a cool environment (with lots of ventilation), year round. Which is great for safe summer play.
Our facility is clean and non-smelling. Constant disinfecting and sanitizing help us achieve this, year round. Our outside space is kept clean at all times, and is a perfect set-up to help with house breaking issues.
We are very selective who joins our pack. In order for us to set up an assessment, there must be a commitment of once a week visit. We do not accept dogs for boarding or daycare that are random drop offs. This is important to us, as it minimizes the amount of times our pack is introduced to a new dog.
We offer manners training all day, in a positive environment. We work with issues such as jumping up on people, barking (our pack is very quiet, which helps rehab dogs coming from other daycares that have learned to bark non stop), mounting issues (which we believe is a huge no-no), appropriate play skills (sometimes dogs can't be left to "figure things out for themselves"….that's where we step in and teach proper etiquette).