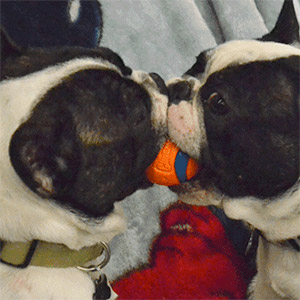 If it's quality, caring and highly rated dog sitting in Burnaby, Vancouver, Coquitlam, New Westminster, or Port Moody, BC you're searching for, then Carefree Canines Doggie Daycare is the place to call. We offer an impressive range of boarding and training resources and recommendations so that you can feel comfortable leaving your dog in our hands no matter what the need may be.
We're well known in the community for offering the best dog sitting because we genuinely care about your canine companion. We know that a dog is a man's best friend, which is why we treat each and every one with the tender loving care it needs. We offer the following services to keep your dog happy and healthy during his stay with us:
Pet Boarding: Our primary business is our dog daycare, but if you're in need of a boarding facility, we offer it to our returning customers.  Contact us for details and we can work with you or offer great alternatives as well.
Training: We have various professional trainers that we recommend for positive and friendly dog training and manner training methods.
Dog Walking & Exercise: High-energy dogs demand a lot of extra attention that can be difficult to give when working around a full-time job and family. We offer 30-minute dog walking sessions, along with longer walks, games of fetch and romps with the other dogs in our care. You can be sure that your dog will be happily tuckered out after a day with us!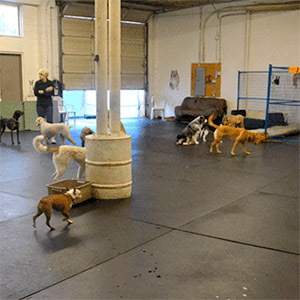 No matter if you're looking for a dog day care in Burnaby, BC that can watch your dog while you're out of town or you need help providing him with the regular daily exercise he needs, Carefree Canines Doggie Daycare is here to help. We offer an encompassing range of services to give your dog everything he needs during his stay. To learn more about our pet boarding rates and more, call us today at 604-544-5109.